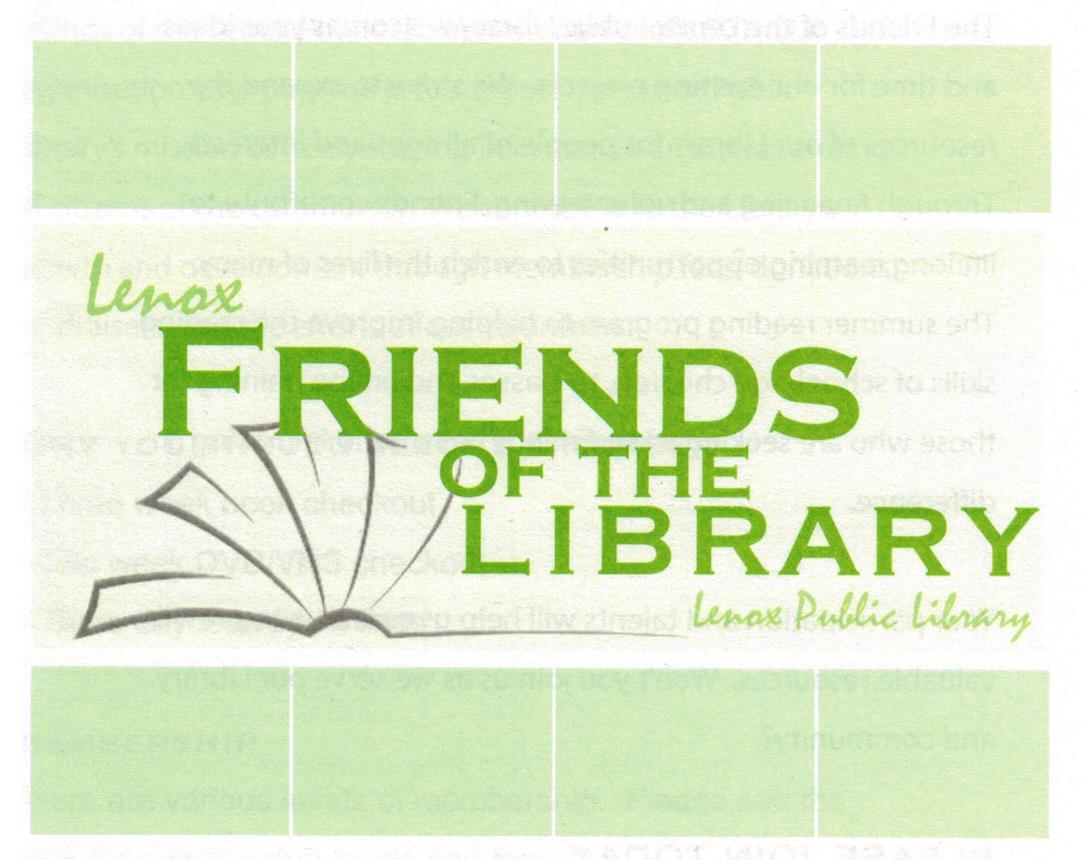 The Friends of the Lenox Public Library is a 501 (c)(3) non-profit, volunteer organization dedicated to supporting and promoting the Lenox Public Library.
Funds raised by the Friends are used to support numerous library activities (summer reading programs, programs for teens and adults, eBooks, services, and helping maintain the library facility).
Your contribution helps the library provide materials, services, and programming that are beyond its budget as a municipal agency.
Please pick up a membership application the next time you are in the Library!
Annual memberships are from July 1 - June 30
Meetings are held every other month on the 3rd Tuesday of the month.
Membership Levels:
Student: $3.00
Individual: $10.00
Family: $15.00
Contributor: $60.00
Lifetime Member: $100.00
Lifetime Family: $200.00
Membership Perks:
Friends receive extended checkout periods for library materials, and a grace period for overdue books and DVDs.